PORTERHOUSE ISLAMABAD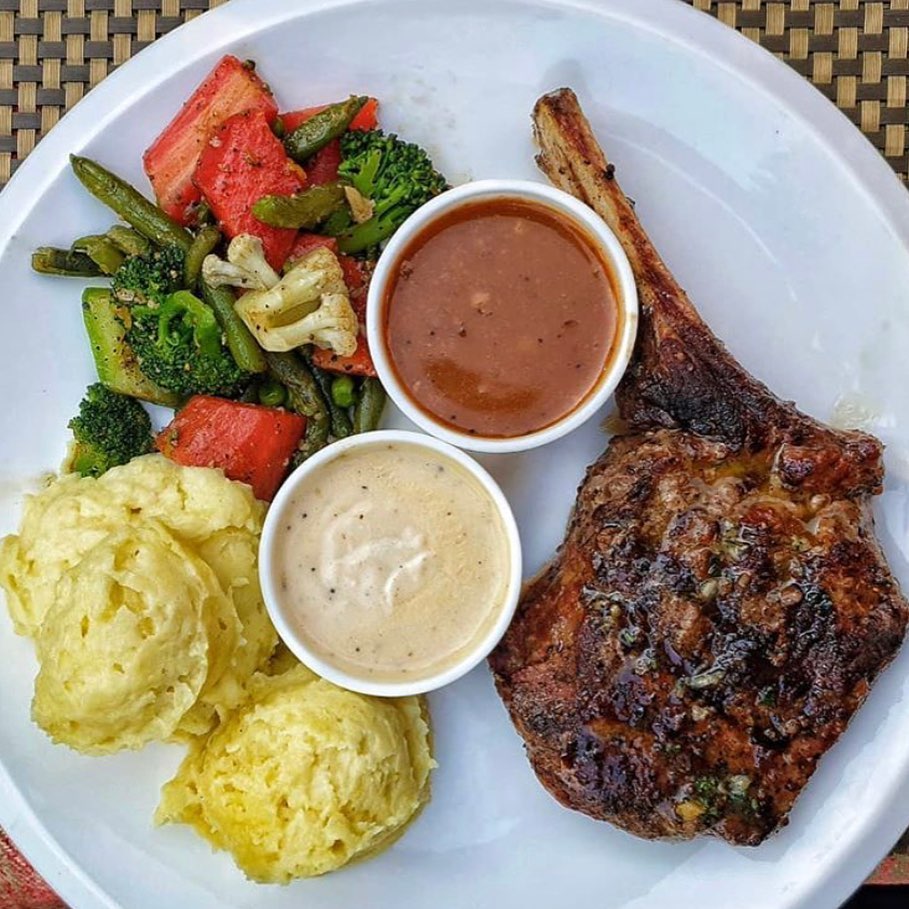 If you're a fan of premium meats and perfectly cooked steaks, then Porterhouse Islamabad is the place for you. Located in the bustling Kohsar Market of Islamabad, this restaurant is known for serving the best steak in town.
Porterhouse is an outdoor dining experience brought to you by the famous Qureshi's Meat Shop, a well-respected and trusted name in the meat industry for the last 50 years. With years of experience and a passion for quality, the team at Porterhouse is dedicated to providing the finest dining experience for their guests.
Their menu features a wide selection of steaks, each cooked to perfection and served with a variety of sides and sauces. From classic cuts like Rib Eye and T-Bone to more unique options like Spicy Fillet Steak and Blue Cheese Steak, there's something for everyone at Porterhouse.
In addition to steaks, the restaurant also offers a variety of other menu items, including burgers, salads, and sides. Whether you're in the mood for a hearty meal or just a quick bite, Porterhouse has you covered.
What sets Porterhouse apart from other steak restaurants is their commitment to quality. They source only the finest and freshest ingredients, including premium cuts of meat from trusted suppliers. Their chefs are skilled in preparing each dish to perfection, ensuring that every bite is a true taste of heaven.
So why settle for anything less than the best? Visit Porterhouse Steak House today and experience the finest steak in town. You won't be disappointed!
Book your table now and savor the flavors of premium meats and perfectly cooked steaks at Porterhouse!